Friday, May. 12th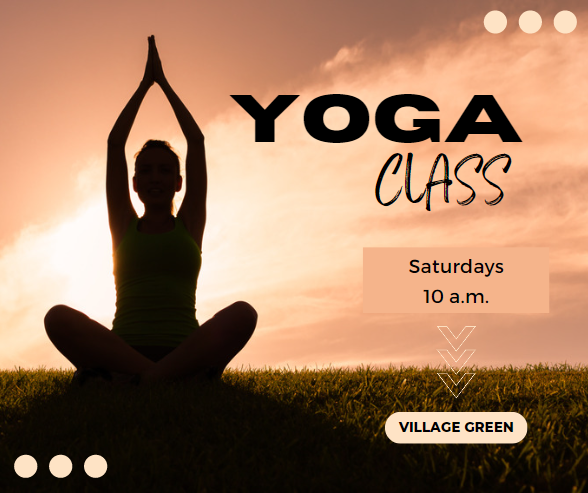 Yoga in the Park
Saturdays- Memorial Day to Labor Day
10:00 a.m. (weather permitting)
On the Village Green
Join us every Saturday at 10:00 a.m., for a free, donation-based class taught by certified yoga instructors. The style will teach you the proper form for the poses and leave you both relaxed and energized!
All-levels welcome.
No experience necessary.
Donations are appreciated.
See you on your mat! Namaste
For additional information please contact Lyndy Rutkowski at 216-313-0326.
Event Date
Repeats every week every Saturday until Sun Aug 30 2020.
Saturday, June 6, 2020 - 10:00am
Saturday, June 13, 2020 - 10:00am
Saturday, June 20, 2020 - 10:00am
Saturday, June 27, 2020 - 10:00am
Saturday, July 4, 2020 - 10:00am
Saturday, July 11, 2020 - 10:00am
Saturday, July 18, 2020 - 10:00am
Saturday, July 25, 2020 - 10:00am
Saturday, August 1, 2020 - 10:00am
Saturday, August 8, 2020 - 10:00am
Saturday, August 15, 2020 - 10:00am
Saturday, August 22, 2020 - 10:00am
Saturday, August 29, 2020 - 10:00am
Event Location