New resident info
Tuesday, Sep. 13th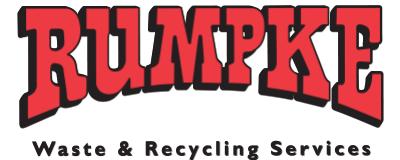 Currently Rumpke is the waste hauler for the removal of typical household waste and recyclables within the Village.
Commingled recyclable materials including aluminum or steel cans, glass or # 1 and # 2 plastic must be placed in a blue bag and placed next to the garbage. Newspapers and paper materials should be dry and placed in a brown bag for pick up. Cardboard, including cereal boxes and corrugated, should be flattened, tied in a bundle and placed along side other recyclables.
Questions regarding scheduling, missed pick-ups, recycling, or special pick-ups should be directed to Rumpke at 1-800-828-8171.