November 7, 2023 Village Election

Recount Complete
The Cuyahoga County Board of Elections recount for the Gates Mills Village Council is complete.
The recount matched the Official Results with no changes.
Congratulations to the winners, J. Scott Broome, Sandra Turner and Ed Welsh who will serve you on Village Council for a 4-year term commencing in January.
We also want to acknowledge the energy and ideas that were brought forth by the other two candidates, Rita Petti and Chip AuWerter, and thank them for their participation in the election process.
Please refer to the BOE for all OFFICIAL election information.
Posted May. 21st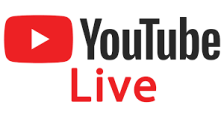 Watch some Village Meetings (i.e. Council Meetings) Live via YouTube Livestream or at your convience on the Village YouTube Channel
Some Village meetings will be livestreamed on YouTube